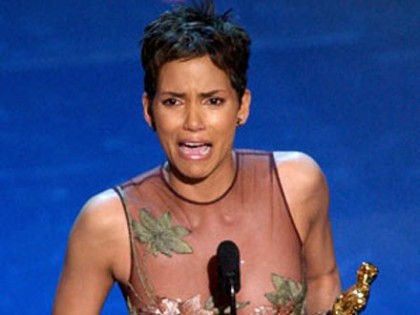 So last night, we walked up the red carpet in our hometown of Hamilton, and ended up coming home with the statue for 'Rap/Hip-Hop Recording Of The Year'. There are so many people helping CW behind the scenes, that we didn't want to risk trying to fit everyone in the on-stage thank yous and getting hit with the 'Wrap. It. Up Music' ((c) Dave Chappelle). So here goes.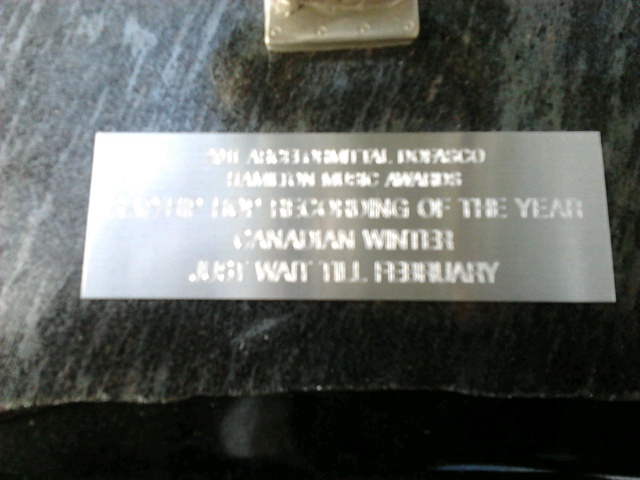 We would like to thank the following for helping us to get here. Without you this would not have been possible:
Family, friends, everyone who took time out of their busy schedules to appear on the record – Cheese Shop Paddy, Supa83, Slow Hand Motem, Dex, Queen Cee, Fenek Fox, Dylan and Kristen Hudecki, Matt Coleman, Lee Reed, Eklipz and Nilla, Jeremy Kemeny and Robert Michael.ca for artwork and design, @JfromLaced for tirelessly moving CW product, everyone who has been kind enough to support us by buying T-shirts, CDs and coming to shows, all at This Ain't Hollywood and The Casbah, Darryl @ Urbnet Records, the other nominees – you made it an interesting time to release a record in this city, the DJ's who have spun us and the scribes who wrote about us.
We would also like to dedicate the award to the memory of Ms. Amy Lyn Boyle and Mrs. Mabel Annobil.
Looks like it's starting to get a little frosty out there these days.
We'll be seeing you. Very soon.
CW