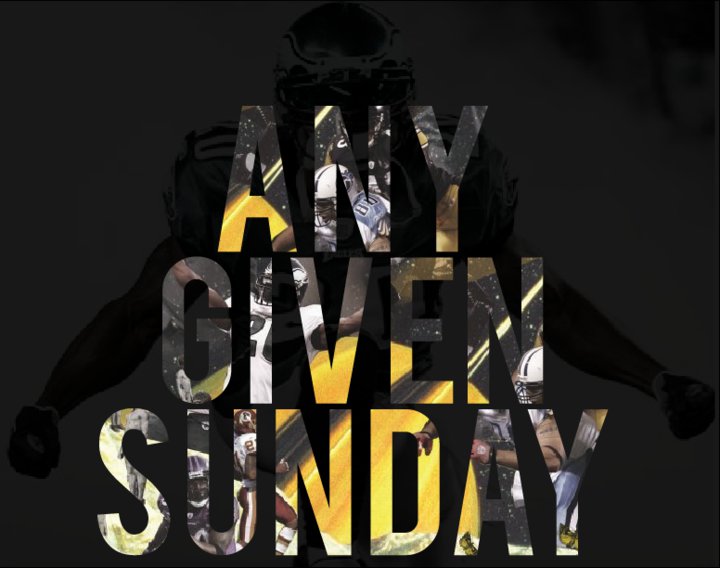 Blog. Blog. Blog. Only this tantalizing Thanksgiving Thursday match-up could have lured me out of writing hibernation - I haven't profiled a game since I took the Packers to beat the Saints in the season opener.
I took off half the work day to celebrate my favorite holiday of the year. Don't get me wrong – I love all things Canadian but when it comes to Thanksgiving our neighbors to the south have it all figured it out – food + football all day! What I do find ironic though is on a holiday that is supposed to be about family, grandma is being told to shut up because "THE GAMES ON!"
Without any further due let's get to the game – besides the tryptophan from the turkey wings I just devoured is steadily making its way to my blood stream and I'm starting to nod out.
Coaching
This certainly is a family affair for the Harbaugh brothers. John's Ravens take on younger brother Jim's 49ers – with their father Jack (a former college coach himself) switching cheering sections more than Chris Collinsworth (Collinsworth is a dick head).
But I digress – while both coaches are tough and have command over their respective teams I give the advantage to the ex NFL QB who calls his own offensive plays. You see, in less then a season Jim Harbaugh has taken a failed former first overall pick and put him into a position to succeed. No magical formula really, he simply recognized his teams strengths and played to them.
Advantage: 49ers coaching
49ers Offense vs. Ravens Defense
One of those strengths is running the ball – in what has been many losing seasons the 49ers have drafted some quality offensive lineman to open holes for an explosive, often injured, Frank Gore. The same lineman will be in tough tonight not only against the Ravens D but also the raucous Baltimore crowd – against speedy pass rushers the key is to get of the ball quickly and when you can't hear the snap you have to watch the ball. That slight delay is all the time Terrel Suggs will need to beat his man off the snap. If big running plays are to happen, it'll be up the middle and once Gore gets past the first level, he's gone.
Will Ed Reed bite on the play action fake – no doubt Harbaugh will attempt to isolate the aggressive safety and with the amount Alex Smith throws the ball to his tight ends, the Ravens safeties will be involved.
Advantage: Baltimore's Defense
Ravens Offense Vs. 49ers Defense
I'd like to see the Ravens run the ball more often – in the Ravens losses, Flacco has thrown the ball entirely too much. There's no doubt that Flacco can make all the throws but with the Ravens Defense keeping games close he doesn't need to throw as often as he does.
Running back Ray Rice does get his touches in the receiving game, it'll be quite a battle between him and Ray Lewis double, Patrick Willis.
Advantage: 49ers Defense
Special Teams
Ted Ginn is explosive in the return game and David Akers is a good, veteran kicker.
Advantage: 49ers Special Teams
Overall Advantage: 49ers
I think I'll leave the closing thoughts to Fish:
"Harbaugh vs Harbaugh is like the Sedin twins facing the Staals, the team with the least gingy hair always wins.    Alex Smith sucks, dont let the #'s fool you, So in that case I go Baltimore."