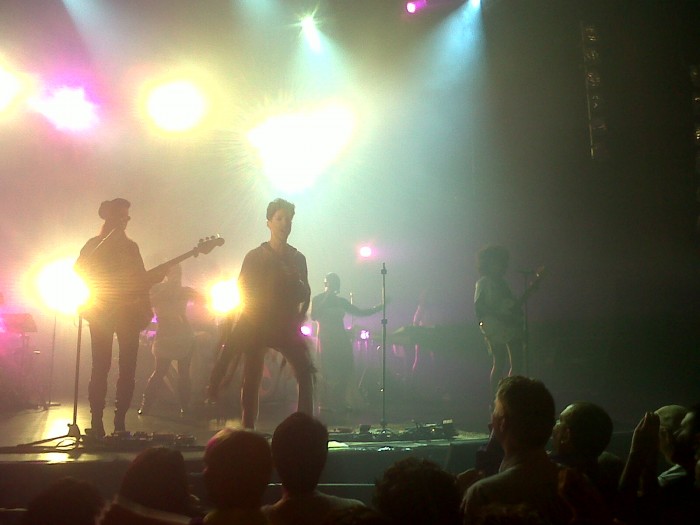 Everyone has their top 5 list of living artists they want to see atleast once in their lifetime.  One of the repeat offenders for people from all walks of life is… Prince.  Everything about the man from mega hits to his look has been iconic for the last 3+ decades.
A few weeks ago Prince contacted the Montreal Jazz Festival with the request to put on two shows as part of their fest. The shows were announced two Monday's ago with tickets going on sale the following day at noon.  By 12:10pm, I had a PDF of two tickets for the Saturday show.  Two hours later, the tickets for both Friday and Saturday were sold out.
We squeezed our way up front to spend all 4 magical hours as close as we could to this legend.  The above camera phone picture is taken without zoom.  As you can see, we got pretty damn close.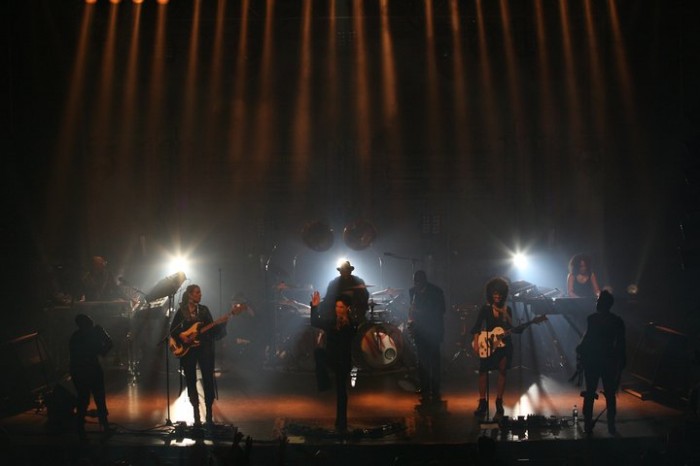 While Prince fittingly dominated the most attention, the other band members weren't in his shadow, but beside him.  Renowned soul and funk saxophonist Maceo Parker hyped the crowd up with solos backed by the smooth grooves of Danish bassist Ida Nielsen.  John Blackwell on drums and Morris Hayes and Cassandra O'Neal on keyboards kept it all together. Olivia Warfield and Shelby Johnson weren't your typical back up singers either, the two owned the stage with more presence than most headliners.
Singing throughout the show almost as much as Prince was the stunning Andy Allo. Her Cameroonian, German, Welsh and Irish background has not only given her unique beauty but an unheard of vocal range.  The girl stole the show and had every right to. Her own album is more acoustic but personally, I'm a major fan of the funk sound that she killed the Prince concert with. Listen to a couple tracks showcasing her phenomenal voice below.
Andy Allo – DreamLand (Feat Blu) by wrgmag