Back in the 90's, Calvin Klein released the ever-popular unisex fragrance, ck one. Its clean and refreshing scent was all the rage during that decade; with provocative, half-naked models delivering the advertisements.
Throughout the last (almost) 20 years, CK has taken his most popular fragrance and tweaked it here and there, trying to re-invent the cologne for his evolving consumers. From the original ck one, came the limited edition scents, ck be, ck one summer, ck one electric, ck one scene, ck IN2U and now the latest being ck one shock.
Although ck one shock is not unisex like the others; there is a 'for him' and 'for her' fragrance that are both described as edgy, sexy and impulsive. With neon graffiti and underground clubs supporting the electrical "shock" theme, the scents are captivating enough by themselves.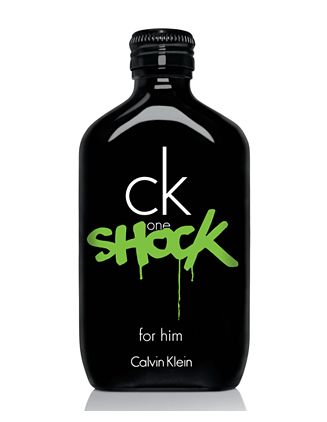 ck one shock for him opens with juicy clementine, surges with the smooth spice of black basil and finishes with a tabacco musk.
Top notes: cucumber, clementine, purple lavender
Mid notes: osmanthus absolute, black pepper, cardamom, black basil
Base notes: tobacco absolute, ambreine, musk, patchoul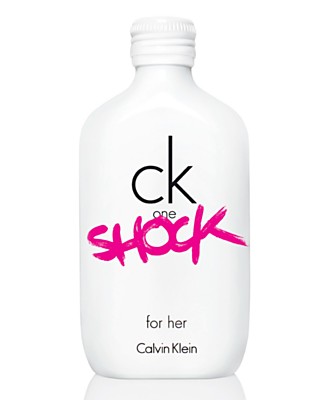 ck one shock for her opens with intense passionflower, warms with a liquid chocolate aroma, and ends with an addictive cooling musk.
Top notes: passionflower, pink peony, poppy flower
Mid notes: liquid chocolate accord, blackberry, narcisse, jasmine
Base notes: vanillin, patchouli, ambers, skin musk
Check out the ck one site here.