From 35 to 15 degrees Celsius in 12 hours. And who forgot to pack a wool sweater? While the meer thought of fall knits had me screaming for air a few days ago, the cool breeze that's been blowing for the last few hours has proved to be just what I needed to get into the spirit of fall, i.e : september issues, hot chocolate, layers, booties, denim, scarves, hats and caps… and then there's the whole attitude that goes along with la rentrée. There's just something about cooler temperatures, falling leaves, and the hordes of people that descend on metropolitain cities at the begining of the school/work year that I find energetic. No one is burnt out yet and everyone's in a frenzie to get things going. It's not too hot but not too cold, thus the perfect fashion moment for just about anyone who enjoys layering, and depending on where you live, you get more sleep, which is never something to complain about in my books.
Vogue Deutsch, cacao, blistex, scarf
Just a few more days and I'm packing it up here in Austria. So sad to leave this place (and its Kaisekrainers. You have no idea, trust.) I've really grown to love Vienna and the Austrian countryside is enough to take even the most devout of city dweler's breath away. *Sigh…*Remenisce…*Sigh…*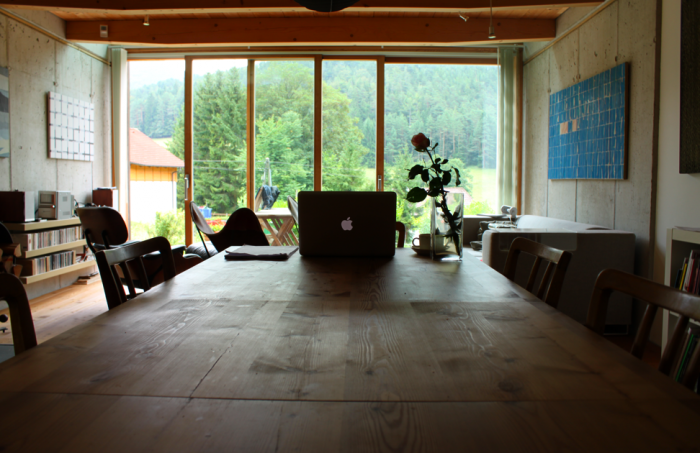 my work space. (The Thesis) can't complain…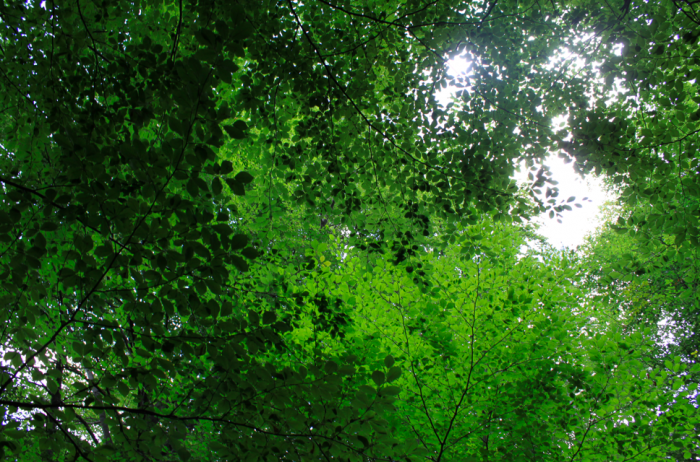 green! so green! It's was foggy and wet and felt as though we were walking through a rainforest. Ha ha. Well, it was raining, and we were in the forest so…
Anyways, I'll have to properly recap the last month at some point, as my active vacationing has gotten in the way of my blogging the past few weeks. In the meantime, next stop, Montreal! Can't wait to see everyone. I can't believe it's been a full year since I've been back. Time flies!