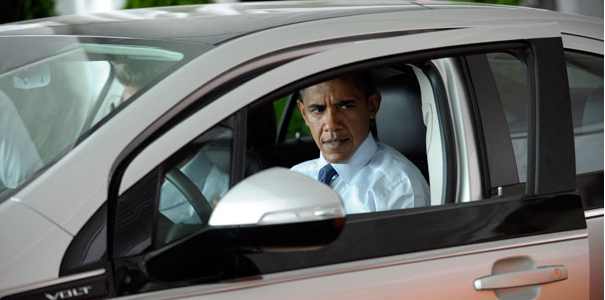 Entertain me: slink away from the computer and into a bar of convenient proximity. Once there, ask the barmaid for a 'bin Laden'. With luck, you'll receive two shots and a splash of water.
America's worst proclaim that the death of Osama bin Laden is a hoax from which President Obama is launching his re-election campaign for 2012. The timing is suspicious, the stakes indeed stratospheric, and the absence of evidence—the elusive photographs of bin Laden with his wig split of which we are deemed unfit to see—alarming.
Pity that it's wrong.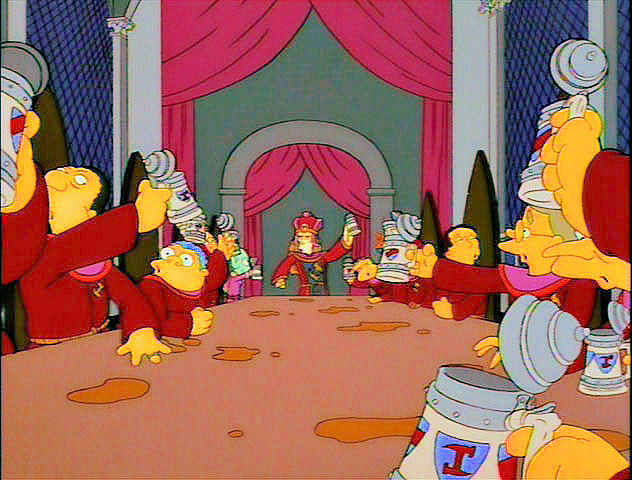 Conspiracy theorists ingest Youtube videos by the truckload, gracelessly lurch out into public and with unfailing arrogance – delivered in a tone that my dear grandmother would have called 'bumptious' – jabber paranoidly that they are the only ones with unclouded eyes and clearness of thought. "That's what they wanted you to think? I'll send you a Youtube video, bro".
'Bro'. That's another thing, I have noticed conspiracy theory-dom is a lucrative industry that has an almost exclusively male patronage. Conspiracy conventions are supersaturated with male organs and tenth-rate, female-less cranks. The lesson to be learned is this: a theory's accuracy is usually inversely proportional to how much only men believe in it.
Head here for a study and refutation of conspiracy culture.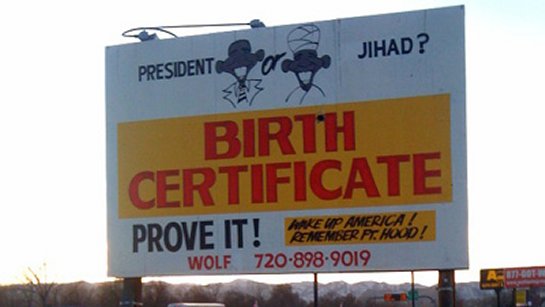 (A sign paid for by a Denver car dealership, Wolf Interstate Leasing and Sales)
Nevertheless, the Osama/Obama conspiracy rings alluringly with the 13.9 million officially unemployed people in the United States who no doubt need a little political scandal to colour their jobless existence. But, alas, it's the politics of the 'jobless recovery' in the American economy that will be the crux of the 2012 election, not Osama bin Laden.
A simple thought experiment: what's of more importance to YOU: paying rent and having booze money or a military skirmish in the hidden hills of Pakistan?

Every single opinion poll has ' economy' or 'jobs' in some form capturing 50% of voter concern.
So if Obama's campaign strategy is to use bin Laden's sea-buried corpse, it is a false respite – what were the US SEALS supposed to do, put the necrotized bin Laden in a Museum? And when would have been a proper time to capture him that didn't raise the spectre of 'political convenience' for the President? – Americans are voting with their wallets in mind, as Americans will do.
This is why General Motors is of much more significance than Osama bin Laden.
(2013 Chevy Malibu – the Malibu is the recipient of 40 industry awards last year)
Like the Beast of the apocalypse, General Motors has resurfaced as formidable and grandiose as ever. At the time of bankruptcy, GM had nearly 100,000 employees in the US, 65,000 in Europe, 6,240 U.S. dealers, ten retirees or dependents for every employee, operations spanning almost every continent and $172 billion in liabilities—as much as the national debt of Mexico!
I could rehash the entire bankruptcy proceedings—the US Treasury, which owns 61% of the company, led GM lightsomely through a 60-day restructuring in a NY bankruptcy court between June 1 and July 10th, 2009—but I'll quote the bible instead to push further my apocalyptic metaphor:
And I saw one of his heads as it were wounded to death; and his deadly wound was healed: and all the world wondered after the beast – Revelation 13: 3
It is as if God precociously wrote this for the General Motors-U.S. Treasury escapade and the unforeseen surge GM is undergoing since forsaking its debt.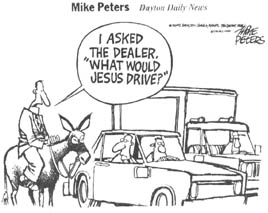 Next to a house, a car is the second most expensive purchase any of us will ever make and no other industry but the auto industry plays such a hinge roll, an economic nodal point if you will, calling forth every American industry from steel, design, advertising, electronics, glass, machining, finance, repair, parking, energy, plastic and the unlovely black ichor itself, oil. Cars are the pollution puffing embodiment of American industrial capacity.
In the upcoming 2012 election, Obama's jobs program will be centred squarely on his administration's handling of General Motors and how many manufacturing jobs it saved or created.
After a massive survey of data, a definitive 2003 study by the Centre for Automotive Research explains that the auto industry creates 2.4 million jobs directly and 4.7 million when related industries are included. In money terms, that's $111 billion directly and $177 billion indirectly.
Put differently, for every 1 job in auto, there are 7.5 created in the economy as a whole.  The GM bailout is an undeniable success.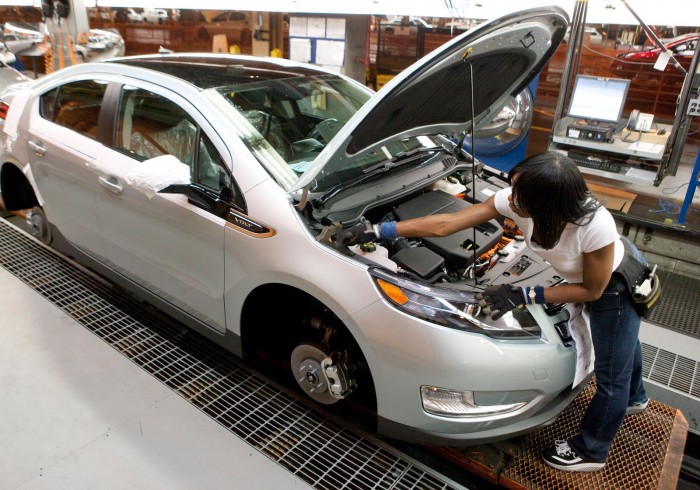 (A GM plant in Detroit-Hamtramck plant where the 2013 Chevy Volt's are being manufactured)
The government didn't want to acquire General Motors and General Motors most matter-of-factly did not want its shareholders whipped out by the US Treasury. But private sector lending had become, so to speak, discredited. Private banks stopped lending in 2008 and General Motors couldn't 'roll over' its bills like an over-indebted compulsive shopper using one credit card to perpetually pay the other. Consider the bailout as a shotgun wedding of sorts.
Last month, General Motors announced over $2 billion dollars in investment in Michigan, Ohio, Pennsylvania, and Indiana—places known glibly as the 'rustbelt', corroded images of their former once-competitive selves. They will produce fuel injectors, up Chevy Volts by 50%, and pump out powertrains like the mass-age never passed us. President Obama will not let the bureaucratic source of this go unmentioned to the voters.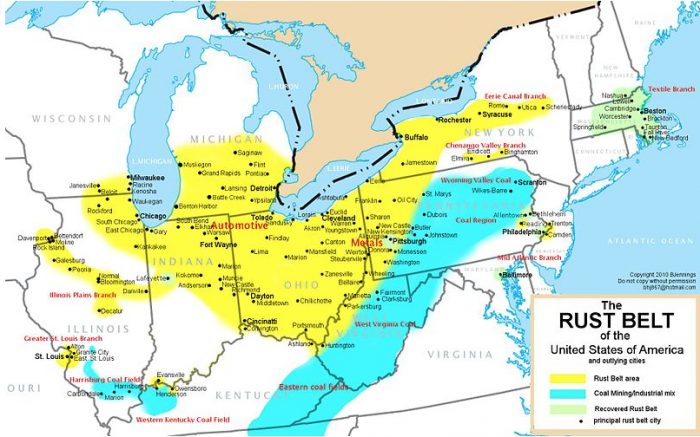 Here's where the real presidential cunning occurs: the car company Obama oversees, GM, is making key investments in the very states that the Democratic Party is targeting for its campaign strategy. Conspiracy? No. Conniving? Yes.
President Obama will target these 'swing states'—states that are neither resolutely Democrat nor Republican and can swing, or better put, be swung, in a particular party's general direction. Obama has the upperhand at the moment. Glance here at the letter that Obama's campaign team has been circulating to the American working class.
1.4 million jobs have been saved and the 'bail-outs' are being paid back or scheduled to be paid back…with interest! Many have been calling it 'Government Motors' and proclaiming Obama as a Joseph Stalin reincarnate, but the profit that the US government is reaping in interest and the new competitive constitution of General Motors is nothing but unadulterated capitalism at its uppermost American.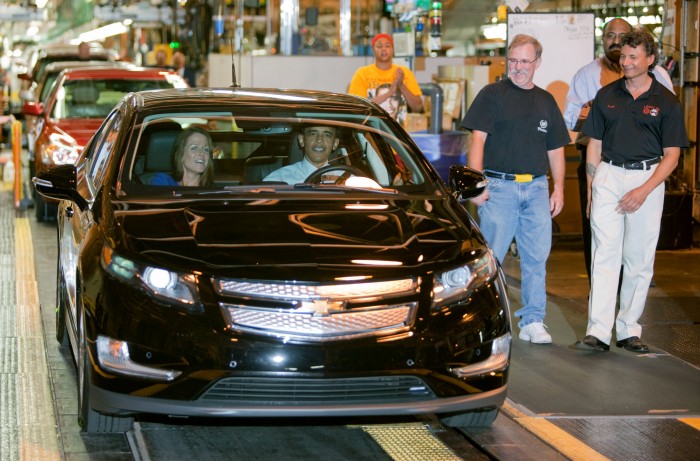 Wishing that GM had been left to collapse isn't principled or American or even sane—its sheer nihilism: not just believing in nothing (apathy) but a wish for nothing, a desire to see American manufacturing become a howling wilderness.
Cars are equidistant between the environmental crisis and the Great Recession. The production of the Chevy Volt is a testament to the skill and creativity of the American workforce to identify a problem, global warming, and oppose it. Letting GM fail because of a banking crisis on Wall Street would have negated a century of technological development—GM began in 1908—and dismantled the very technological capacity and expertise to rescue us from the insufferably man-made environmental crisis. Yes, GM is partly to blame for this deathful scenario but that admission only makes it incumbent on them to resolve it—a task that they are obliged to now take the lead on.