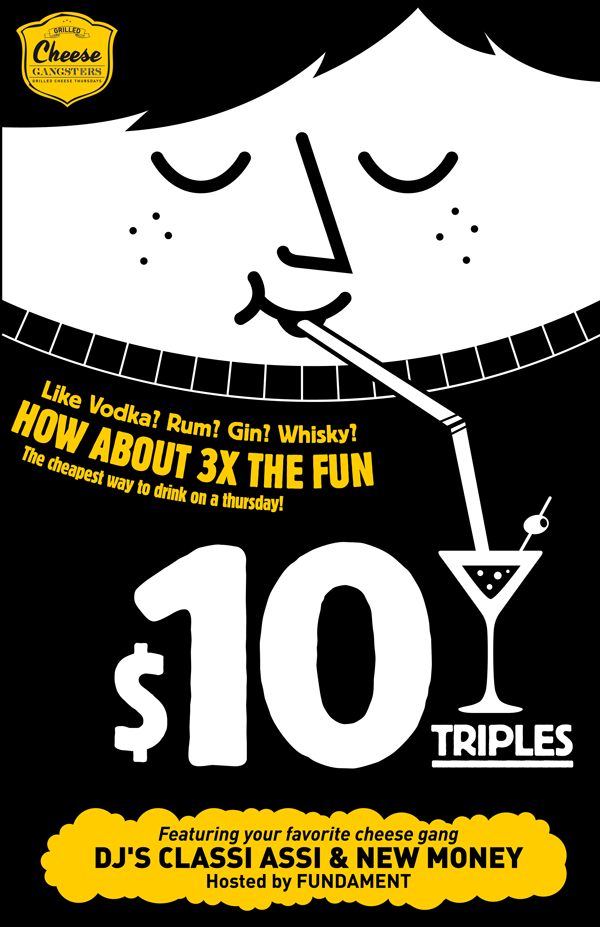 Grilled Cheese Thursdays.
Wonder bread + kraft singles + mr. george foreman = little slice of heaven.
Find me another club in town that lets you make you own grilled cheese and you've found a promoter about to get punched in the face….we're kidding (a punch in the gut at least)
Classi Assi & New Money are your guides to sweaty genre jumping musical gems you love without sacrificing you're personal morales.
Hip Hop, Electro, Disco, Reggae, House, Boogie, Jerk, Hyphy, Funk, Dancehall and absolutely positively no Reggaeton.
Come one come all. Women & Children accepted