Hello Montreal! It's certainly been a while. I've been back in the city for a week and it's been nothing short of a surreal experience. I'm home, but not actually staying at home, I'm showing the boyf my city, so I get to see it through new, european eyes as well as my own and the strangest things make me ultra nostalgic. Case in point: the depanneur on Monkland near Royal. It's been torn down to make way for one of the many new high rises to hit NDG over the next year. The idea of more appartments is dissapointing in and of itself, but all I could think of when I saw the big gaping hole in the ground was "What about the pink popsicle tradition (best flavour hands down)? Where will Genia and I go to welcome Summer??"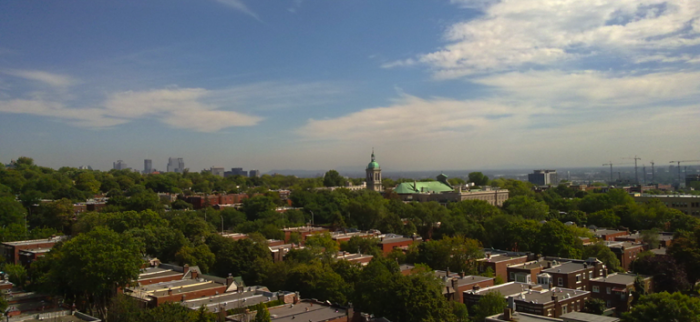 Ok, so we haven't actually sat in the park on Grand Blvd eating pink popsicles in years, but the second I saw that the depanneur was gone, I started worrying about it like crazy! I guess that's what happens when you come back to your hometown. You kind of forget that time passes.Things change.
Thankfully, not everything is different. Montreal will always be a city that never sleeps, where on the same street you can dress up to the nines and hit up a club you hope the bouncer will let you into, or can swing by the screening of a retardedly twisted film (John Waters' Pink Flamingos… check it out at your own risk) in someone's backyard, surrounded by 60 other increasingly uncomfortable looking peaple (ok, not really. I was probably the only one who was actually shocked by the wierd incest that goes down in the movie. Like I said: at your own risk.)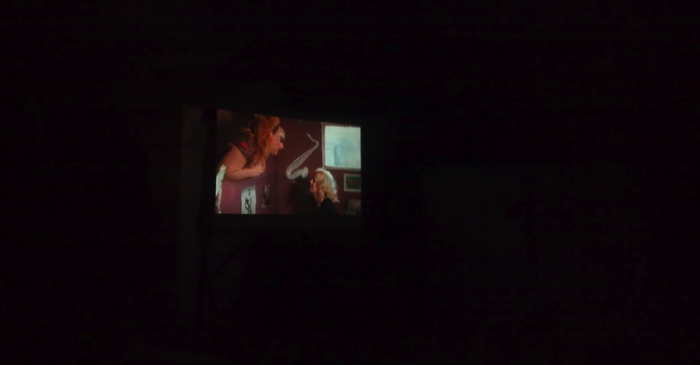 While the backyard screenings will continue, they'll no longer be under the name CINEQUANON, which for the last three years has been a free weekly, outdoor cinema, held in an apartment jut off of St Dominique. Our lovely host is moving himself to Berlin, and in honor of the last show (three years of films later!) he burnt down the screen while blasting Mozart. Amazing (see video).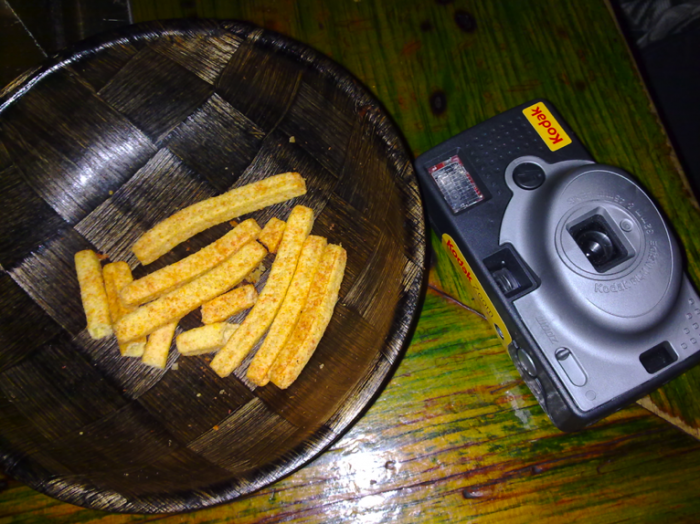 Other amazing things that haven't changed: Snack and Blues (& Coco), Getting together with local blogger buddies (Sarah B's annual summer recaps are just the best – 2010 & 2011 -, the Main (best smoke meat in the city,) the ridiculously dressed females who wobble up and down Montreals streets with a pained look on their face (being pretty hurts), the potholes that keep bike riding and driving through Montreal interesting, Multimags <-- ok this deserves a mention only because, as charming as the little newstands in Paris are, they've got nothing on a well stocked magazine store. I was also so so so so excited to get my hands on an issue of Foam. Picked up a special issue of Fashion too, just to see how the mag might have evolved since I lasted flicked through it's pages. To my happy suprise it had! And in a wonderful way, but that'll get it's own post.