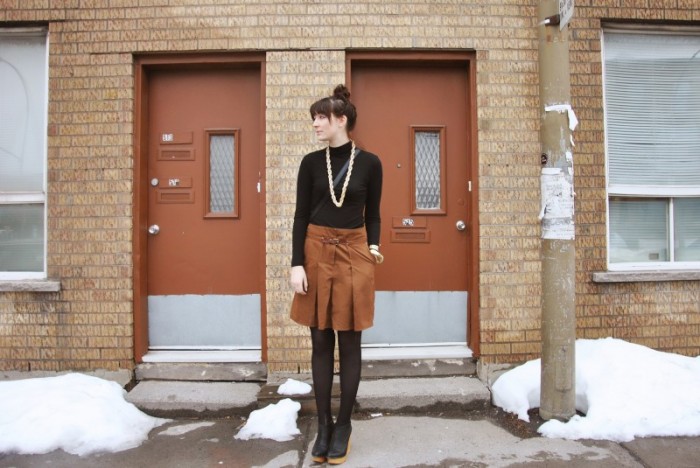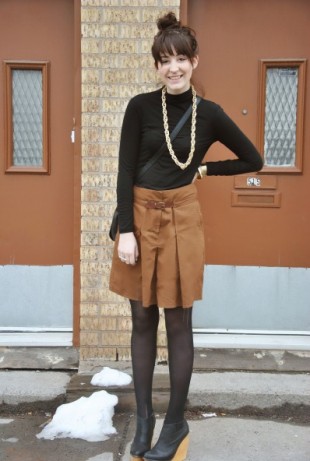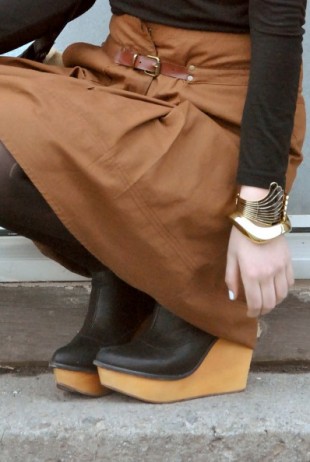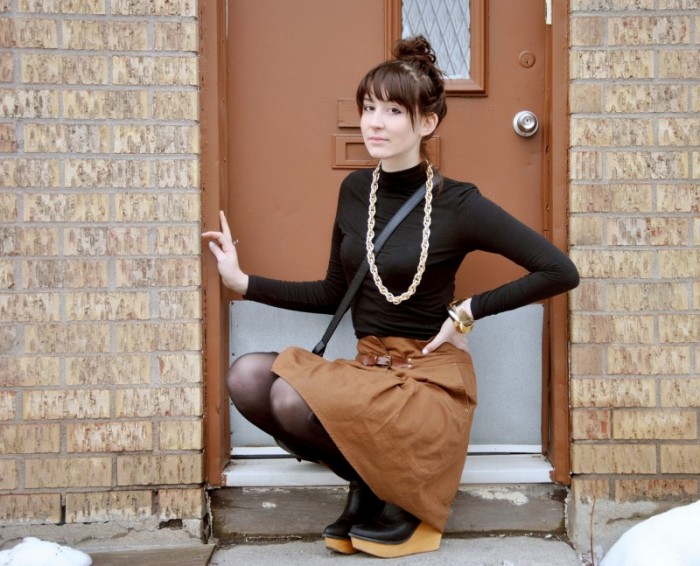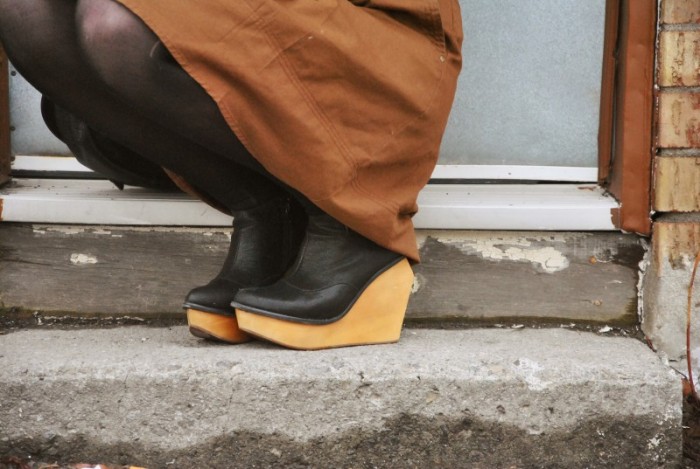 Turtleneck: H&M
Skirt: Zara
Necklace: Vintage
Shoes: Jeffrey Campbell
Bracelet (gold): Vintage
Bracelet (black & gold): Forever 21
Bag: Urban Outfitters

Took these photos on a lazy Sunday. The weather is getting milder, I can comfortably wear just a leather jacket now. Although I am almost afraid to leave my house in anything other then rainboots with all this melting snow. We had a great weekend in Montreal. BoomClap/Velvet/Club Lambi. A lot of fun was had. Difficult to know that while I'm having such a lavish weekend there is such tragedy in Japan. Over the past few days I have seen such an abundance of support in the design community for relief efforts.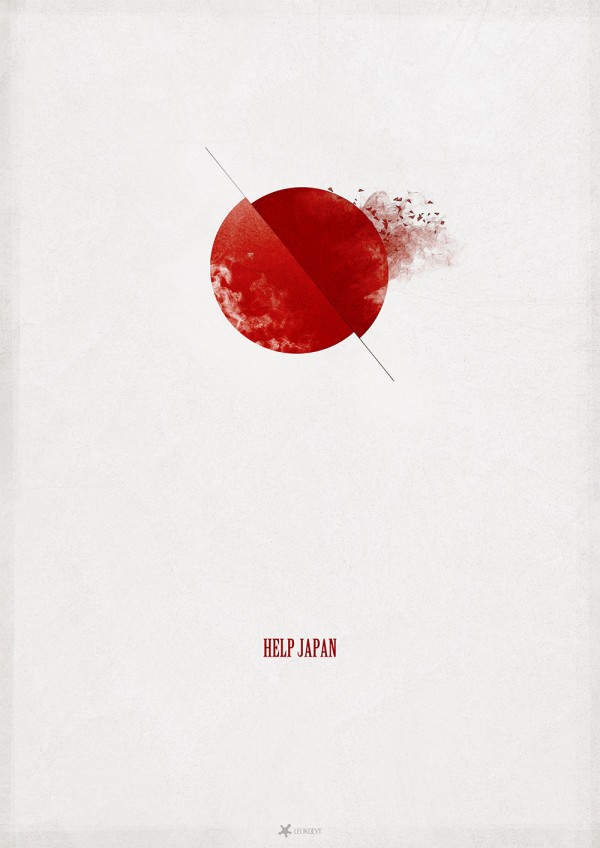 Leukocyt
Well in other design news, my poster this week for Legwork: