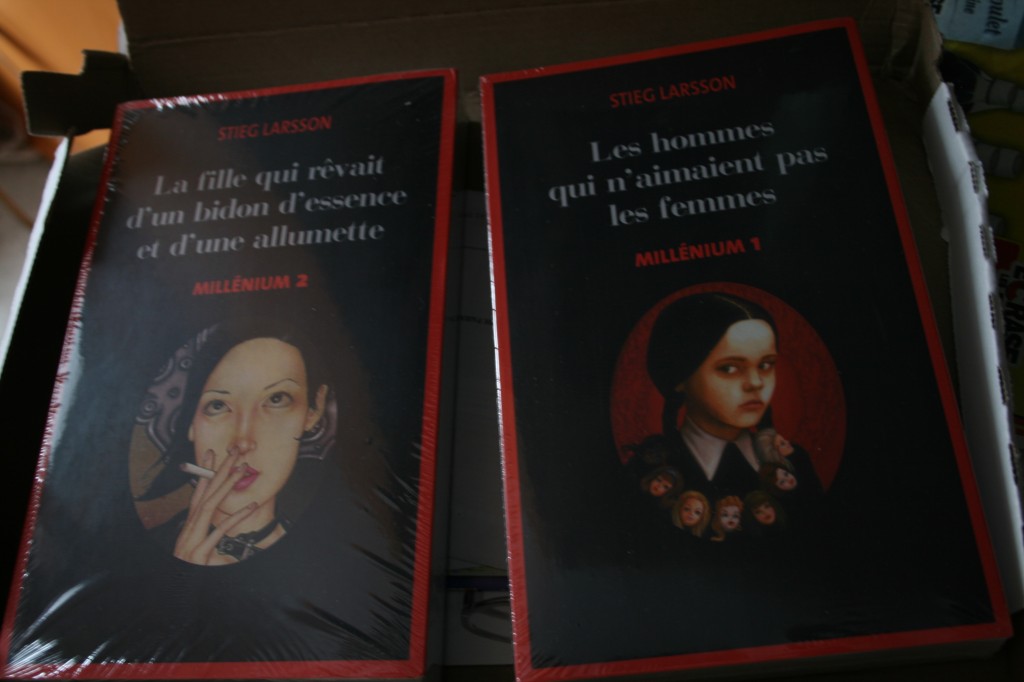 Before I start reading this MILLENNIUM Triology, I felt that I had to make a quick research on the author since it's a huge phenomenon and from what I've read on Wikipedia and on various sites, swedish author and journalist Karl Stig-Erland Larsson has been in 2008 the second best selling author. He was a political activist for the "Communist Workers League", a photographer, a journalist; you name it.  I never ever heard of it, since the media was too busy talking about vampires. I'm a HUGE fan of crime novels. When I was introduced to Agatha Christie's books in high school, it was just meant to be. Okay so, I never read a book series,  nop to Harry Potter and nop to Twilight - I really enjoy watching the movies tho – but Millennium is really intriguing and the seller from Quebec Loisir made me buy the books since the other one was half price. Actually, I never heard from Millenium til I came across this guy at the mall center.I've received the books this week, it's still in their little package. If they're good, I'm buying the third book. Obviously.
Do you really wanna hear something crazy? Stieg Larsson the author died in 2004 at the age of 50 from a "massive heart attack" RIGHT after he done writing his 3 novels. UNPUBLISHED, he wrote them for his own pleasure and his dream came true. If he was still here, I don't think I would have expected that much success.
They published the first novel in 2005, won several awards and now they made movies out of his novels.  If the books are great, I'll have higher expectations on the movies, but that's just a detail.  Niels Arden Oplev directed the first movie and Daniel Alfredson directed the second one, but I think they both worked together.
Below: trailers for Millennium – The Girl With The Dragon Tattoo aka Men Who Hate Women and Millennium 2 – The Girl Who Played with Fire. Sorry, couldn't find them in English, I suppose the movie is out in Europe only. But it's kinda strange, I've seen some ad in the journal saying it was in theater somewhere in Montreal. Maybe was I hallucinating. To be continued…
Millennium 3 – The Girl Who Kicked the Hornets' Nest is coming out soon. Will I become an addict? Maybe, time will tell.
RIP Stieg Larsson.