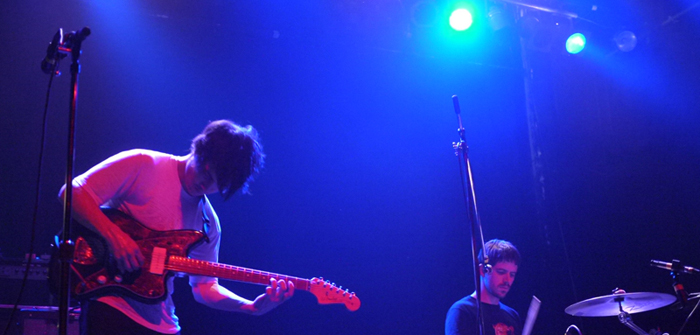 The Dodos
Genre: Alternative Rock
Most Like: Foals, if they were sea horses from California
Ensemble: 2
From: San Francisco, California
Fleshy fond hues and energetic rhythm induced ballads for a dreamy heart. Although predominantly a folk rock sound of guitar and drums, the Dodos are excellent at creating layers of sound with exceptional vocals and clip-clap impromptu percussion.
There was less transient energy from the bass player than the bowl of fruit on his shirt. Yet, his stale gaze and fleeting flick of the wrist let us know he was indeed still alive.
Percussion, while sometimes nonexistent, can develop into momentous stories carrying the song throughout it's journey. Tremendous guitar adds the cavalierly to the already steadfast charge. The bass remains calm.
02 Red and Purple – The Dodos

Deerhoof
Genre: Indie Pop Rock
Most Like: Japanese anime with an intro song by Shout Out Out Out Out
Ensemble: 4
From: San Francisco, California
They pace the stage like a wave sweeping just out of the reaches of the shore. They move so harmoniously to and fro that their eclectic harmonies carry over the crowd like swooping sea birds.
Sounds of ominous betrayal but semiotic vocals speak as synth infused ratty-tatty tickle-talk rock led by the charming Satomi Matsuzaki. Stomp pounding percussion and a bass to carry an anthem heed forward with protean force.
09 Hey I Can – Deerhoof vs. Evil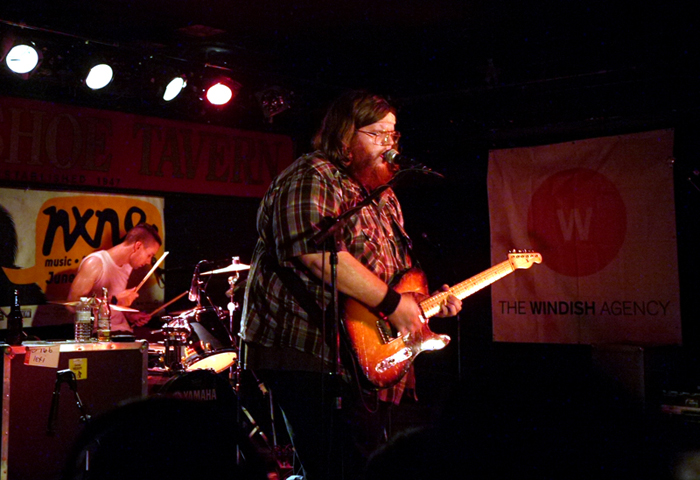 PS I Love You
Genre: Alternative-ish Rock
Most Like: Arcade Fire,  if only 2 showed up for band practice and then mated with The Pixies
Ensemble: 2
From: Kingston, Ontario
There is enough to go around. Tightly packed observers see guitar playing not unlike a humming birds wings, rapid and exact. Built me up, take me out, play me around and then shut me down.  Harmonies in harmony with melodies overlapping harmonies. A multifaceted combination of highs and lows, snare pounding bass drums, and guitars surging forward.  Look with your ears and see what your modern gritty Romeo's heart looks like.
06 Butterflies & Boners – Meet Me At Muster Station