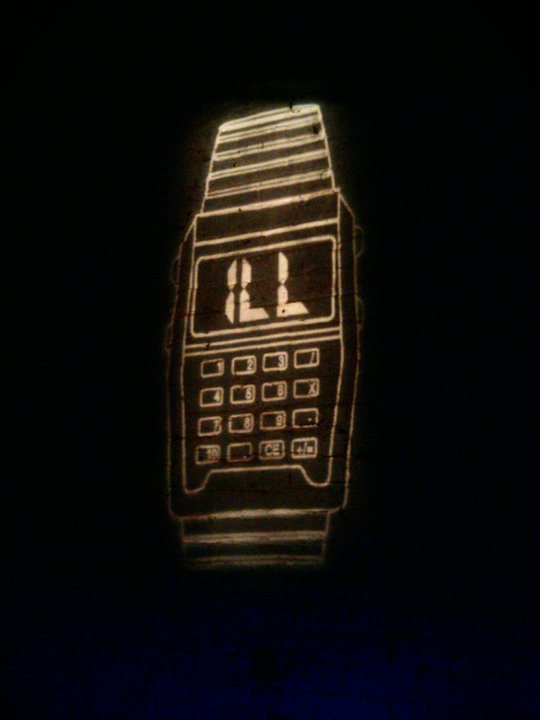 My apologies for missing Music Monday last week.  I have good reason though, I was visiting my former hometown of NYC for the Victoria Day weekend!
The trip was a pretty impulsive one, which is my favorite kind.  The boyfriend (Parvez) and I decided a few days prior to the weekend that we needed to go.  His buddy Dr. Farsh from Calgary was planning on visiting in Montreal, but without hesitation, changed his flight to New York.  A quick email to my cousin and former roommate, Forrest and the three of us had a place to stay at his new Upper East Side residence.  With the impending "Rapture" on Saturday evening, what better place to spend our last possible moments on this world than New York City!
Friday night, a little after midnight we arrived to Manhattan in our Ford Fiesta rental… ole!  Easily, we could have met up with friends and caught up with the night, but I knew this was going to be a long weekend and all I wanted was bed… and some Carl's Steaks with American cheese and no onions.
The next day, Parvez, Farsh and I met up with some of my favorite New Yorker's (Doctor Klein, Miss Pererica, @smkella, @alicejong and my childhood bff Jamie) who in my opinion are some of the finest choices to go through the "Rapture" with.  We started out with maple bacon cupcakes from the Cupcake Crew truck (follow them on Twitter to find their new location daily!) then enjoyed some amazing empanadas at our friend Lauren's boyfriend's food tent 'La Sonrisa' at the Hestor Street Fair (which happens every weekend!).  In need of refreshment, we had downed some beer, beer, beer, beer and Tullamore Dew "Rapture"shots.  When 6pm hit…. nothing.  I guess we're all damned.
After a quick outfit change, the troops reconvened over Korean BBQ and planned our attack on New York City nightlife.  The first stop was Beauty & Essex to check out a DJ set by my friend Dimitry of Modern Machines.  Around 2am, we squeezed into Klein's car and headed out to a secret and very illegal party in industrial Brooklyn.  Held in a furniture warehouse, the DJ's were great, the music was right and the crowd was fun.  We danced until the sun came up.
The rest of the weekend was filled with a heavy hangover, Mexican food from Mary Ann's on 2nd Ave., vintage shopping in the Lower East Side, drinks out of coconut's at The Hurricane Club and truffle oil mac 'n cheese for lunch at Cafeteria with my family.
Here's a little photo gallery of the weekend so you can follow along.