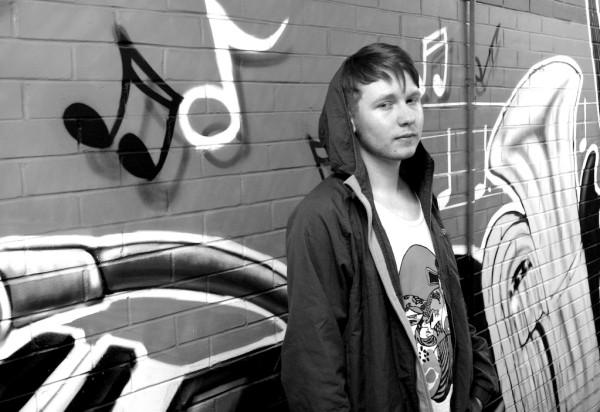 This upcoming weekend is a major one for Montreal and myself as well.  With Grand Prix races and festivities going on, the city is going to be full of internationals (and amped up locals) in full party mode.
Since race cars and aren't my thing and music is, I'm looking forward to the acts and awesome parties that are going to be going on this weekend. Two of my besties, Doctor Klein and Miss Pererica, will be driving up from NYC for the weekend to stay with the bf and I, and we're pretty pumped.
Our roster is… Friday night- Max Graham at Time Supper Club, Saturday evening- the immensely talented Jahvon at the W's Wunderbar for WRG?'s new site launch party (RSVP here!), Saturday night- Sharam with Blond:ish and Julian Prince at Espace Griffintown and Sunday afternoon- Julio Bashmore at Piknic Electronik.
I have had the pleasure and luxury of checking out most of the acts previously (and I've never been disappointed) with the exception of Julio Bashmore.
To say I'm excited to see Bashmore would be putting it mildly.  Signed to Claude VonStroke's Dirtybird label, The Bristol, UK native has been smashing the music world for the last couple years.  His originals and remixes have been on constant loop in my iTunes (and a number of my friends) for the last few months.
My favorite original of Bashmore's has to be 'Battle For Middle You' with it's deep and sexy sound and simple lyrics.  As a major fan of Classixx (check out my interview with them here!), I was ecstatic to see he had remixed and put his sound onto their soulful hit 'Into The Valley'.
Check out those two tracks along with 'Um Bongo's Revenge' and 'Footsteppin' below.  If you haven't heard of him, you'll understand why he is one of my favorites at the moment after having a listen to these.
Battle For Middle You – Julio Bashmore by Two Hype Feet
Classixx Feat. Karl Dixon – "Into The Valley" (Julio Bashmore Remix) by greenlabelsound
Um Bongo's Revenge by Julio Bashmore by dirtybird