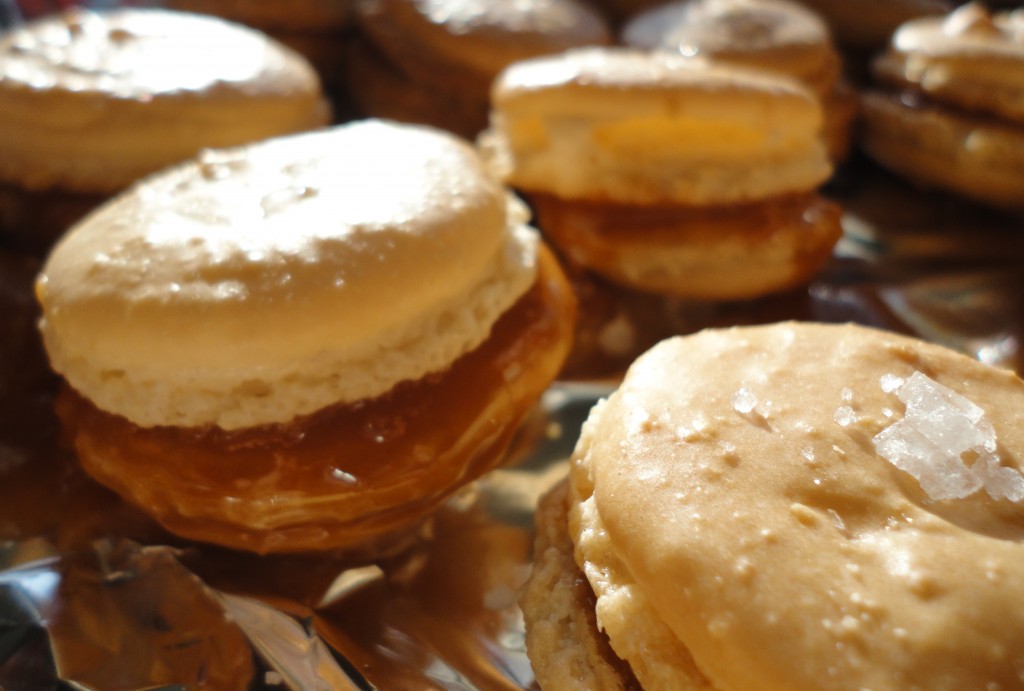 Just over a couple of years ago, I was living in Paris. Yes, insert jealousy (here), but alas, I am no longer living there so don't get too jealous. The one thing (I'm lying there are a thousand things), that I can't shake is my love for a Pierre Hermé macaron. Not to be confused with its North American name doppleganger, the Macaroon. The french macaron is a lovely meringue based cookie sandwich, its ever so delicate and ever so decadent.
When I got the baking bug a couple of weeks ago naturally the first thing I wanted to attempt was a macaron. Ambitious? Yes. Delicious? OMG. I scoured the internet in search for a macaron recipe that was adventurous but feasible and fell upon this recipe here. If you've ever been to France you will know that Salted Butter Caramel is to die for, its sweet and savory and everything you never knew you loved.
The turnout was actually impressive. They looked like real macarons, tasted like real macarons, dare I say … they WERE macarons. I do have to say that the caramel filling was not a breeze, I completely burnt it the first time I tried. Thinking all caramels are created equal is a naive mistake. The crispy burnt flavors were overwhelming, therefore I decided I would not have my beautiful (okay … mostly beautiful) looking shells sandwiched with burnt caramel. I got to making another pot and wow, quelle difference!
The hardest part, other than learning technical baking terms like "fold the egg whites", was packaging them up and giving them all away.