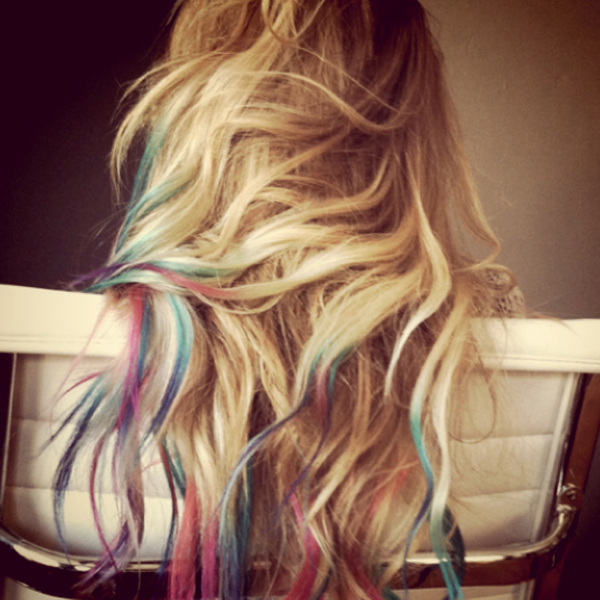 *NEW TREND ALERT*
Finally, a new trend has emerged that is more than just a seasonal shade of nail polish or lipstick. There are a few names out there for this new fad, "smash coloring," "chalking," and the "ombre" look, each name claiming it's own slight variation in this colorful style.
The term "smash coloring" equates to the process of dying sections of hair one or more colors by physically mashing the hair dye into the strands with your hands – not the typically used brush. This technique is more permanent, depending on the dye used and by the 'smashing' method, the final outcome will be a sure surprise.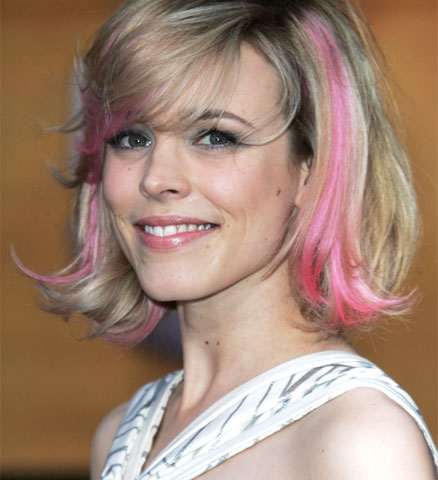 "Chalking" delivers the same colorful appearance, but is only temporary and washes out in one wash. This technique is quick and easily achieved by highlighting strands of wet hair with colored chalk of your choice. We have recently seen Kate Bosworth strutting some aqua blue, chalked up tresses.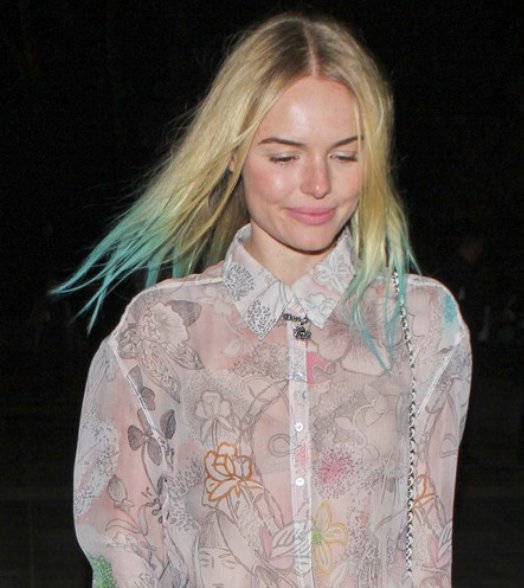 The "ombre" look is a more polished, refined version of this new hair coloring trend. Women everywhere are opting for dark roots with a gradient change to lighter ends. It may be the most pricey choice out of the three, but the outcome is still a product of self-expression with the option in being subtle or drastic with the colors.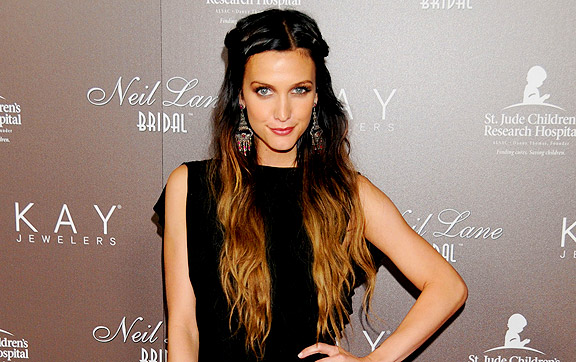 When deciding the color choices for one of the more permanent versions of this style, a good fact to know is that colors like red, orange, yellow and pink stand out more and are brighter around the face, while blues, greens and purples tend to make hair look dirty and stringy. Chalking is probably be a good and temporary choice for those darker shades of the color wheel.