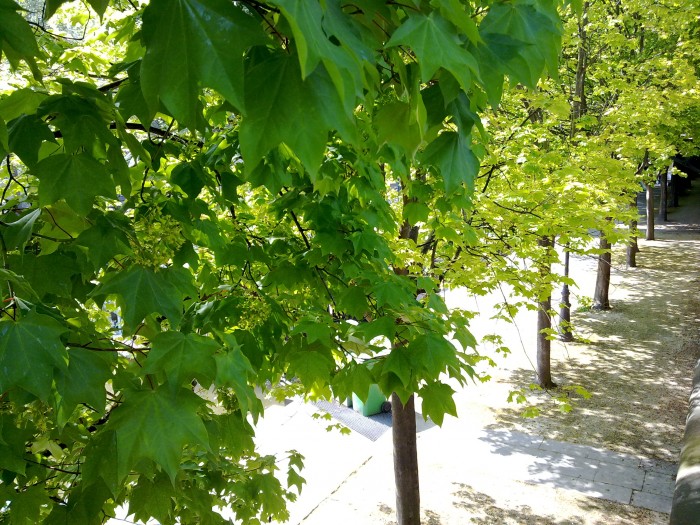 Not every where, I know… but here in Paris, the sun is shining bright.
I spent all week shooting in the gorgeous sun light and have been officially sun f**cked to oblivion. This morning I could barely move, but we still had the whole matinee to shoot.
But all's well that ends well. I was privy to more than a few Parisian "sweet spots" where the shots are amazing and cops are the least likely to spot you. And I got to play with the Canon TS-E 17mm f/4 L Tilt-Shift and TS- 80mm f/2.8.
(In case you're drawing a blank, it's the kind of lens that let's you do this, (a little something I like to call the "ant effect"…)
Stills to come from both shoots soon enough. In the meantime, Paris has turned from grey to green. In all truthfulness, I didn't know the city had this much living greenery in it. Long live the 19th! (Even if the layout of the Buttes Chaumont is all man made… ha… now you know.)