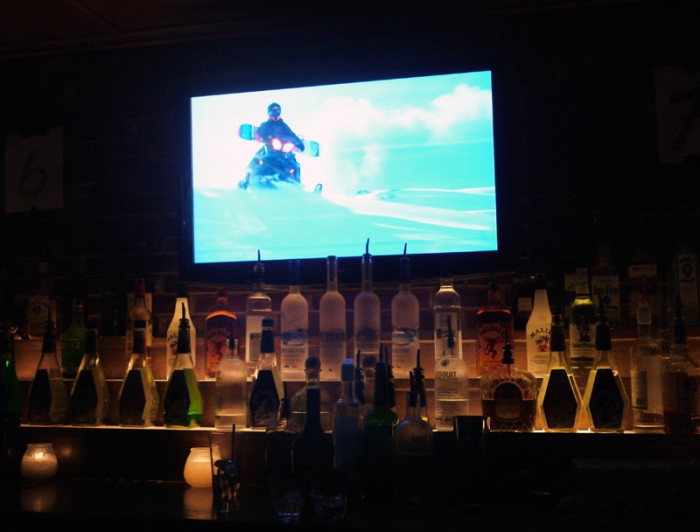 We can all feel the approaching turn of the seasons, it doesn't come with the changing of the leaves but with the arrival of the Toronto Ski, Snowboard and Travel Show.
Each year retail vendors, resorts, pros and shredders come together in one venue to launch the new winter season. It's not so much the great deals on all last years soft and hard goods, it's really about seeing the ol' homies. It's like the first day of school but with us kiddies all on Red Bull instead of Yoo-hoo.
The show always comes mid September and is held at the CNE. It's a great place to go to if you need cheap equipment, resort passes and lodging deals.
Check out the website at:torontoskishow.ca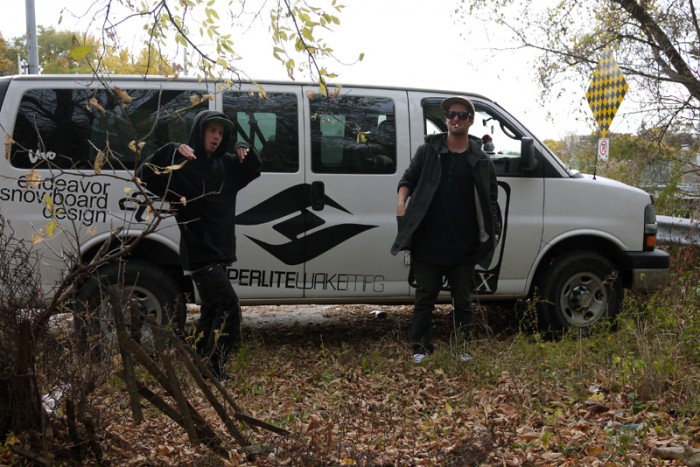 Now it's time to get back into shape, the fun has already begun…
Capitalize at the Clocktower 6 was held at the Clocktower Brew Pub at 575 Bank Street in Ottawa on October 23 2010.
Results from the Clocktower Rail Jam: Men's Snowboard Podium
 Frank Bourgeois, Mark Goodall, Cameron Hill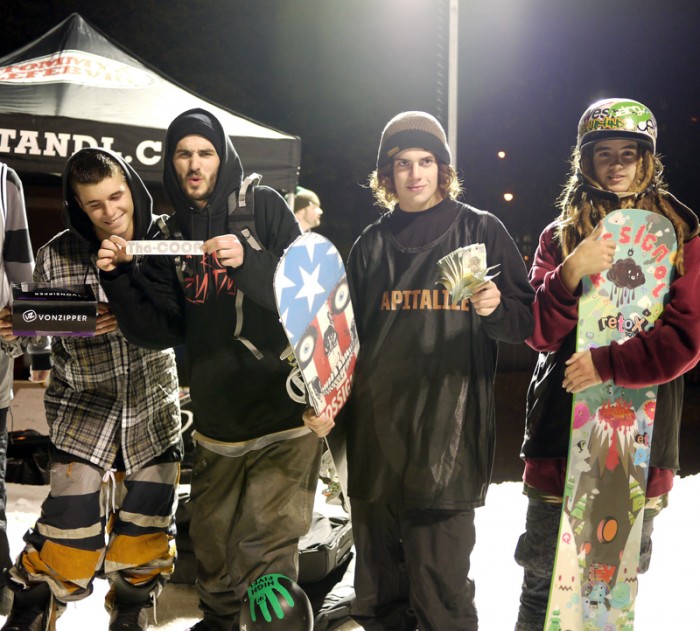 Female Snowboard Podium
Catrina Boyd, Leanne King, Sarah Pelletier
First rail jam of the season and riders were throwing down hard. I think its safe to say that there were not a lot of fortunate riders who were able to chase winter over the summer.
7:00 PM start time, 5 heats of 11 riders, top 2 men and top female move to finals. Riders were judged on style, consistency and creativity on both rails.
The week started in Toronto for the 8 Mile Life movie premier of this season new movie, Moose With Hat. Pro riders Mikey Rencz, Johnny Lyall, Dustin Craven, Benji Ritchie, Kevin Griffin and Kale Stephens were in town to sign autographs at the show before the premier party The London Tap House.
The movie is so dope with wicked back country lines and aggressive handrail parts. POW POW POW powwwder lines and hand rails.