[UPDATE: CHECK THE VIDEO AT THE BOTTOM]
An unknown street artist in San Francisco attacked Taco Bell this week, wheat pasting signs on taco bell locations, mimicking the animated cartoon Bob's Burgers. In the series premiere of Bob's Burgers the restaurant gets shut down for serving what may contain human flesh.

This re-run of the episode was unfortunately the same night that Taco Bell chose to launch their "Real Beef" campaign which led to the defacing of store fronts.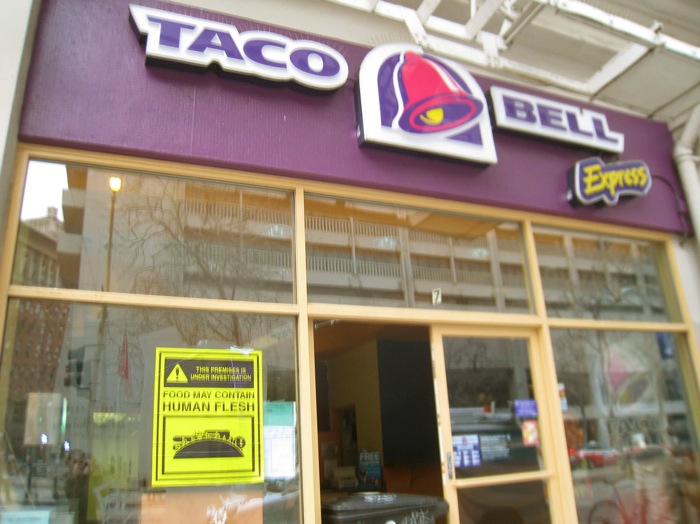 And if Taco Bell's woes fair similar to Bob's Burgers, he's some of the picketing you can expect.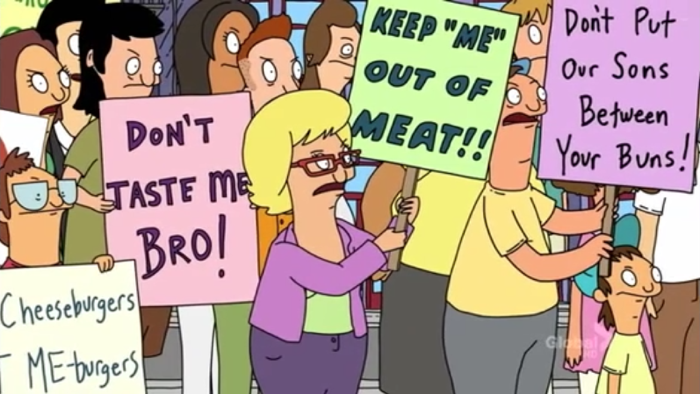 And the video, which might get removed at any moment.