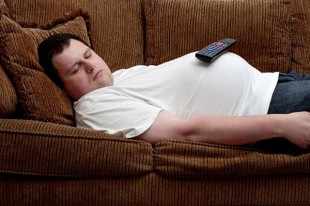 Each and every one of us has "that" friend or even family member.  They make open promises, never follow through with a word they say and are troubled beyond troubled.  Each and every one of us has suffered hardships, all of which are relative to each one of us.  When you have a good heart and an open mind sometimes people may take advantage of these common facts.  In a world of ugly there are few good people that you can rely on.
Over the past couple weeks, I've seen a man go out of his way for people and I've seen very few people step up and try to do their best to help in return.  There comes a point where you really just have to say no.  You're not going to buy that drink, you're not going to come drive him to his buddy's place, you're not going to spot him that money he'll supposedly get you back tomorrow … you're just not.  It's incredibly hard to do but guess what – you're not helping their situation; you're only making it worse.  When is tomorrow going to come not only for you, but for them?
In a world full of very few people who are worth your time and effort, you must look beyond the fugly and find the people who are there for you.  When you enable people to take advantage not only of your wallet but also of your social standing then you only enable them to keep going until their inevitable crash comes – and it will if it hasn't already.  Leave the open promises at the door and only trust a word by an action.
As much as it hurts to turn people away, sometimes it's the only way that they'll learn to grow a pair and take care of their own shit…  Focus on taking care of yourself and no one else – especially those who don't deserve your care.