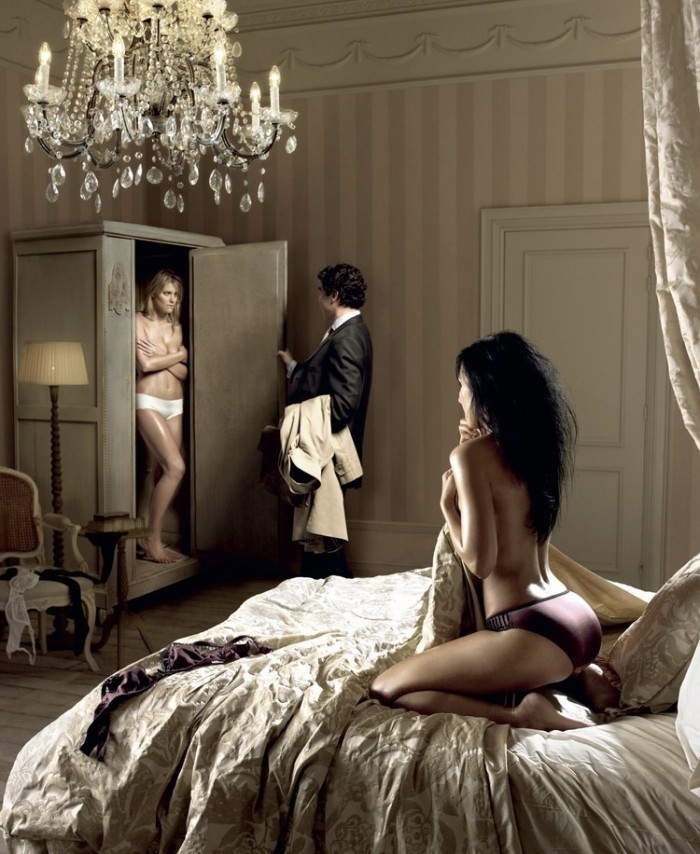 Dear Confessional,
I have a new roommate that just moved into my apt. The other day her bf came over looking for her and I realized that it was someone I had a one night stand with months ago (something very rare for me). It happened before she moved in and I didn't know her until she did move in. From what I hear, they've been very on and off. Do I have to tell her or keep should I it to myself?
Troubled Roomie.
Hello Troubled Roomie,
Based off of what you're telling me you skanked it up one night and now, every time he walks through the door, it's coming back to bite you in the bum. The only concern I would have is a drunk slip-up on either one of your parts. If you're 100% confident that you're vaulting the secret and he's not going to say anything either, I'd let this one die in your crusty sheets. If he seems like a conniving fella then I'd just put it out in the open to avoid an in-house war later down the road. Continue the loving but try to get a better background history before the lust overcomes you!
Ciao,
The Confessional