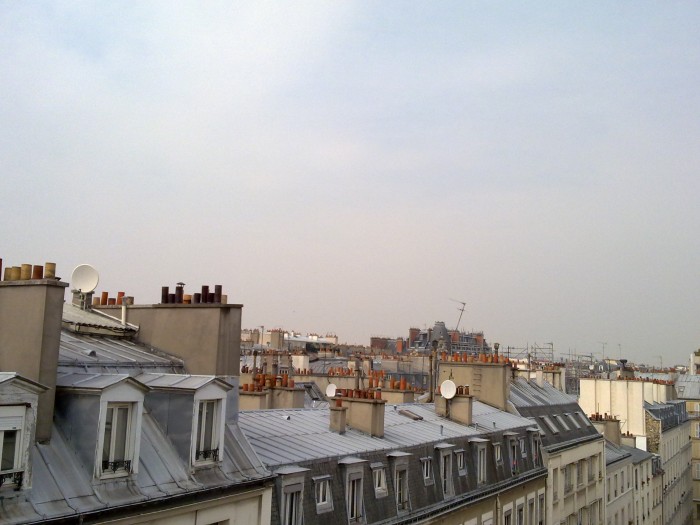 It was so sunny all week! And then it got cold, and then it got cloudy and now… well, now I'm looking forward to a weekend spent inside, writing, and for once I won't be wishing I could go play outside.
Speaking of writing, and the research that goes with it, I spend a large part of my time sending links to people that I think they'll find useful. Or bookmarking them to send later and then forgetting… In an effort to ease my currently quite over worked conscience, I think I'll just send them one link from now on, a link to this here bloggie, because I've decided to list everything I've found (everything that doesn't have to do with The Thesis, that is) while scouering the net right here, once a week.
So for this first edition of (cue loud booming voice) This… Week… In… Links (aaand cut loud booming voice) or maybe we'll call this TWIL? I kind of like the sound of that… I feel like it may have been one of the hobbit's names in Lord of the Rings, or at least, it should have been… oh my, this blog is just a perfect testament to my geekiness… BUT I DIGRESS…
Aaand we're off :
And they thought the ipad would save everything… Major media companies struggle with iPad magazine format. They just don't get it, yet. [link]
This short piece by Astray Films takes us through the motivation of one Irish surfer/photographer who captures nature in an amazingly raw way. 6 mins <– worth it. [link]
FREE 4 ALL blurs the line between what's real, and what's represented at Barmecidal Projects. That's right, a digital exhibition at a digital gallery. The future? [link]
I always love to read Smashing magazine's reflections on the real and the web .. here, why print hearts the internet. [link]
I don't like this at all, thus the need to share : Urban Outfitters rips off artists, just like everyone else … [link]
Because everyone would like a chance to eat lunch with Carine Roitfeld… a great profile on the lady: [link]
A promising poet, who only emails – a great interview from I'm Fine It's Nothing [link]
An interesting look at the evolution of fashion blogs [link]
I hadn't looked at Trendnet in ages, but the site's been re-designed for a much cleaner, simple look. I personally can't take my eyes off the scrolling twitter feed. They've compiled quite the list of people to follow. [link]
An eye opening article from Fast Company on what being "socialized" really means [link]
Raiding a brothel in India. No, not a particularily heart warming topic, but a really good read. Small steps towards a brighter future, one girl at a time, might actually make a difference. [link]
Happy Friday!