Last we left off, I was counting down to the 2 month travel extravaganza that would be my extended summer vacation (august – september). While some might spend their first blog post in a month appologizing to their readers for their lack of inspiration or motivation, that doesn't really apply here. I've been itching to post for days but just couldn't find the words…
Two weeks into my travels, I can say with a light heart that the train ride from Paris to Vienna, up to Berlin via the Czech Republic, back to Austria – along with the rest of my vacation – honours the memory of someone very dear to my family and I,  who refused to let me change my travel plans on his account, who didn't want me to miss out on any of life's experiences, who was diagnosed with cancer a month ago, was given a year to live, then only a month, and who finally after two weeks of pain, decided that was enough for him.
But this post isn't about dwelling on sadness or grief. They come with the territory. You've got no choice but to live through each as it comes. This post is about taking advantage of where you are, when you're there, whoever you're with. His battle with disease taught me that much. It was hard for me to take off on this trip, but thanks to his fervent wish for me to go on as planned, I've gotten to experience some amazing things over the last few weeks. And to think this is just the begining!
So here I am now, back in Vienna. In a few days I'll head to Feichtenbach (Austrian countryside) for some down hill trail building (and biking of course!) Hopefully I will also manage to get my hands on a card reader because I've got hundreds of pictures and tidbits to share and I've still got six weeks left of travelling to get through…
So before I tell you about my adventures in the ex-DDR, the deep Czech countryside, what its like traveling with not one, not two but THREE bicycles (two trick bikes and one fully equipped mountain bike) at once, and other fun stories, please enjoy a quick snapshot of my current location.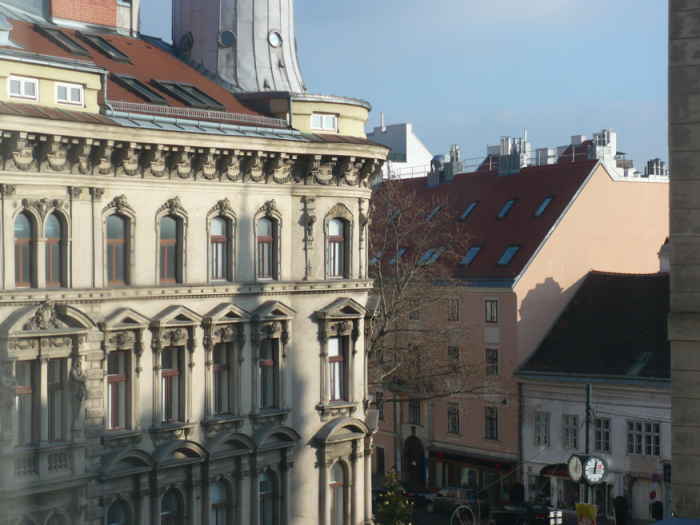 To be continued…