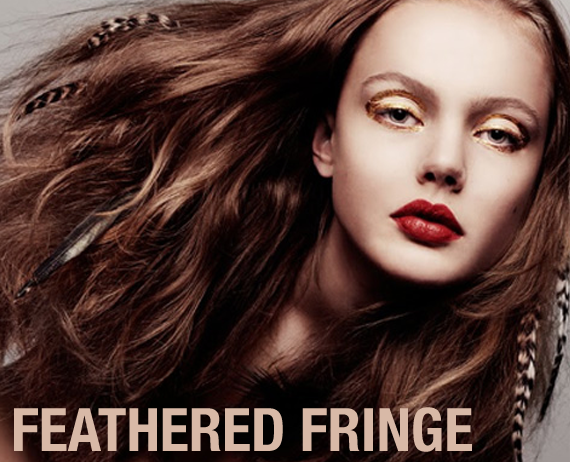 Extensions. What do you think when you see this word? Britney Spears (awful), Jessica Simpson and Ken Paves (better), Hollywood (everywhere)…
Its hard to tell when certain celebutantes have them if they're done right. We (and by we, I mean me us girls who are desperately trying to grow out our hair) covet those long luxurious locks that seem to grow at a supernatural rate overnight. The key to a good extensions is that they look natural. Until now.
A new micro trend is on the rise – a whole new set of extensions that look anything but natural, but somehow look perfectly boho-chic and cool. Feathers!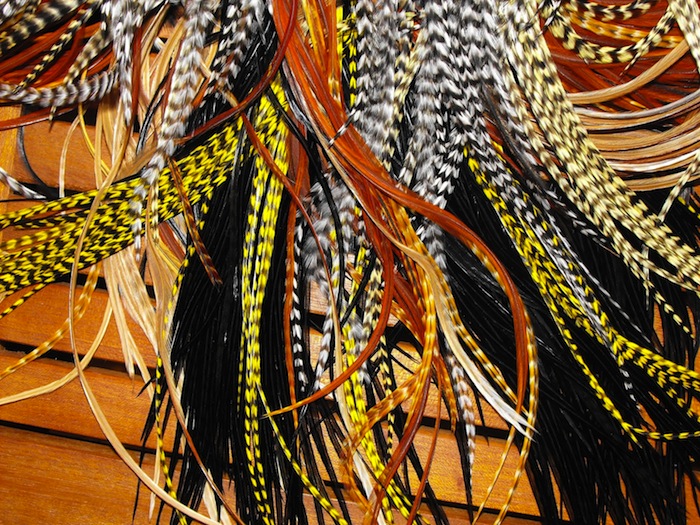 I first got word of this new trend via Style.com – where one designer Wendy Nichol, who is known for her handbags, talked about  the new hair extensions technique she's been offering at her store in London.  She uses strands of multicolored feathers from molting birds and attaches them to strands of your hair. This gives off a surprisingly pretty effect, adding color and softness to the hair. Not to mention a really bohemian look.
When googling "feather extensions" a whole slew of sites come up that are either now offering the service, or selling the feather strands for DIY'ers. Prices seem to range between 75$ for the feathers themselves to 7$ per feather application in a salon. Apparently you can wash and style your hair as usual and the feathers won't be damaged.
The trend is hitting hard and fast and we will no doubt be seeing it at music festivals and adorning major trendsetters this summer. With 70′s and hippie-chic coming back full force, it makes perfect sense.