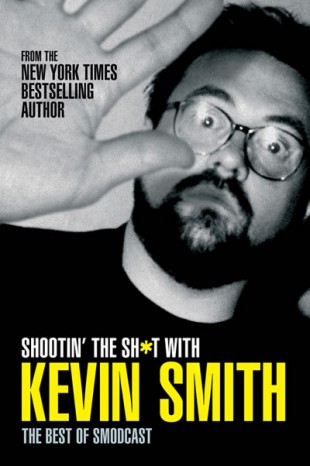 The great thing about having a blog is that we can rant freely about stuff that we love. And there is a lot of it. Not to worry though – as an Englishman, I'm a bit repressed so I'll just bottle up the stuff that I hate until an inevitable aneurysm. All in the name of giving you something nice to read.
You're welcome.
So I'm starting to feel old. In that real stereotypical way, where sometimes I catch myself saying stuff like 'In my day…'. I know. It's bad. I'm so close to the Talk Radio era right now, it's not even funny.
But, I'm not quite there yet.
Which is exactly the reason why I've fallen for Kevin Smith's 'Smodcast' network.
I was first introduced to Smith's filmography by a friend at university who insisted that I watch 'Mallrats', knowing that I had a love of comics and base humour. And she was right. It was a whirlwind of superhero musings, poor food hygeine and schmaltz. A bunch of films and an ejection from a North West Airlines flight later, Smith says he is largely done with the movie biz. He's promoting his latest flick 'Red State' outside the traditional studio structure and filming his swan song – a hockey movie called 'Hit Somebody', which he intends to market the same way and thus he has extended this philosophy to his own network of podcasts under the banner of SModcasts, which now broadcasts out of The John Lovitz Podcast Theatre in downtown LA.
And now, as of May 9th we have had Smodcast Internet Radio (or S.I.R for short). For hours a day, Smith chinwags with his wife, Jen Schwalbach and his perennial sidekick, Jason Mewes, live on the air. It's like the highbrow BBC Radio 4 magazine shows my dad listens to at the weekend. But they say 'Fuck' a lot more.
What, you may ask, caused him to go so far leftfield with it? Was he visited in his dreams by the ghosts of 'Jersey Girl' and 'Cop Out'? That I can't tell you, but all the pieces have been there for years – from the cult following behind Smith's films, to his keen marketing sense and his 'put-it-all-out-there' persona. These are the traits of a man who is willing to go the extra mile.
And there is definitely no area of his life which is not up for discussion – as anyone who has read his memoir 'My So-Called Life' will be able to attest to. He reminisces (at length – always at length) with his close friends from his formative years in the Garden State, who rode the strange fame rollcoaster with him, as well as turning them loose on their own.
It's great to see that the audience is as fervent and 'balls to the wall' for it as Smith and co. are. My favourite podcast of the bunch was 'Jay and Silent Bob Get Old' before I discovered 'Hollywood Babble-On' and 'Plus One' with Kev and his missus. An array of impressions abound in the former, and the male members of the audience often use the atmosphere and the blinding light of Ralph Garman (from Family Guy)'s fame as leverage in their quests to try and screw their spouses/significant others somewhere uncomfortable. Like the back of a Volkswagen.
It's a lot more charming than it sounds.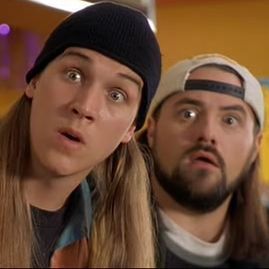 And this is all part of a master plan. S.I.R has only been on the air for four weeks, but Smith has recently announced a TV show to be shot at the comic book store he founded in New Jersey and hinted at another big project. As a guy who is creative and handling his art independently, it's definitely inspirational to watch. Sure, he has a head start on us, but you can tell he's still got that hunger [insert weight joke here].
So check out the goodness at www.smodcast.com – if you're just discovering it now, there's a virtual treasure trove of old podcasts to wade through before you get to the new stuff.
And here's a Ralph Garman special to get you warmed up:
And with that, I must bid you 'adieu' for now. It looks like the new T-shirt designs have just arrived…